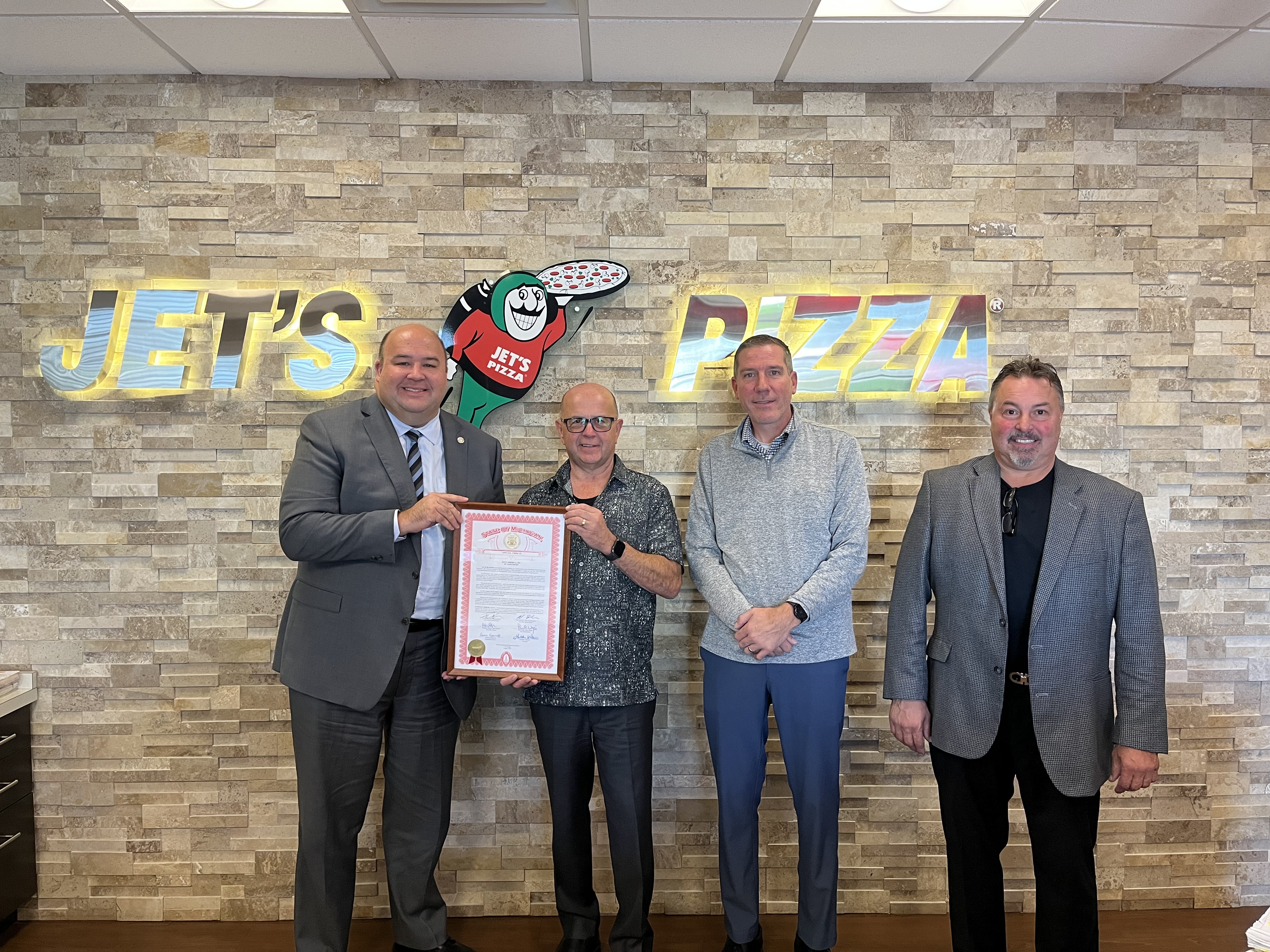 LANSING, Mich. — Sen. Michael Webber (left), R-Rochester Hills, on Monday presented a legislative tribute to Jet's Pizza CEO John Jetts (center left) and Vice President of Store Operations Jeff Galloway (right) along with state Rep. Nate Shannon (center right), D-Sterling Heights, in celebration of the company's 45th anniversary.
"This is an anniversary worth celebrating; Jet's Pizza is a true Michigan success story," Webber said.
Jet's Pizza was founded in Sterling Heights by brothers Eugene and John Jetts in 1978. It began its franchise expansion in the 1990s, and Jet's America Inc. now serves the family's signature deep-dish Detroit-style pizza at more than 400 locations across 21 states.
###